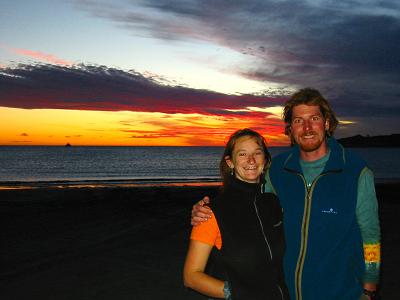 ABOUT US

We went through the experience ourselves while backpacking on a train in the Northern Regions of Argentina, back in the year 1998. It was clear to us from the very beginning that we had common passions: travelling, love of nature, and quest for adventure.

Being married since 1999, Adriana Kastelic, Argentinean, born in San Carlos de Bariloche, graduate of Hotel Management school, and Dirk Gerhards, German, graduate of Sports and Tourist Management school and tourist guide specialiced in the Patagonia region, decided to make our career in sharing our experience with visitors. We set aside our backpacks, hoping that you will start using them and that they will bring you as many pleasures and adventures as they did to us.

The result of our activities, journeys and common interest finally took shape in a venture called "GRINGOS PATAGONIA". It is through this venture that we wish to share with visitors' admiration and respect for the immense nature that Patagonia, one of the last untouched corners of the World, offers us. Be assured that with our assistance and guidance your dreams may come true.